Coin sheet Optima for € coins (5 sets 1 c-2€)
Crystal-clear and sturdy coin sheet (pasticiser-free and acid-free) in OPTIMA format (202x 252 mm) to store and present your coins securely and beautifully. 8 different sized inserts to house 40 coins.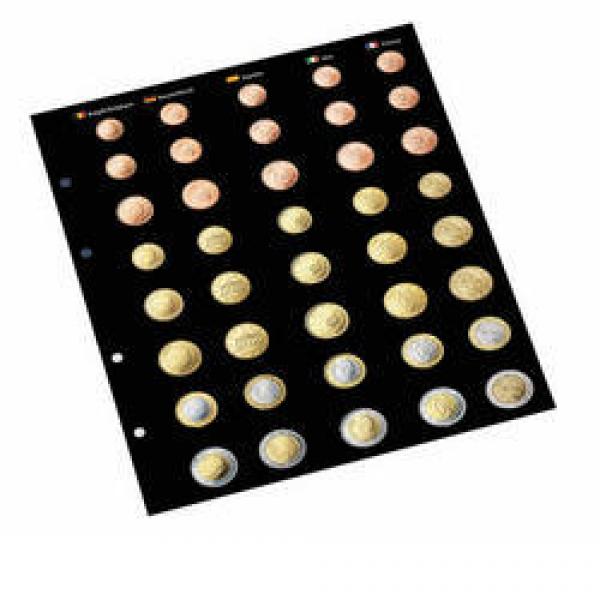 Set of illustrated pages: contents 1 fly-leaf, 6 printed ( incl. Andorra and Latvia)
13,95 €
Albumis on kohad 25 riigi euro käibemüntide komplektidele. (5 Optima sarja M40 lehte ja mustal taustal mündi piltidega vahelehed, millele on trükitud kõigi tänaseks euro ühisrahaga liitunud riikide käibemüntide pildid, riikide nimed ja maade lipud). Optima sarja M40 lehed ja piltidega vahelehed on saadaval ka eraldi.
Album mahutab kuni 12 Optima sarja mündilehte (saadaval ka eraldi).
Albumi mõõtmed: 245 x 270 x 55 mm
35,00 €