San Marino 20 cent 2018
Second series: Mount Titano with the three Towers is depicted on this coin.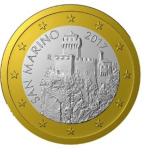 Second series: The Second Tower features on the €1 coin.
5,00 €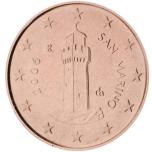 First series: The 1, 2 and 5-cent coins show the Third Tower (Montale), the Statue of Liberty and the First Tower (Guaita) respectively.
7,00 €